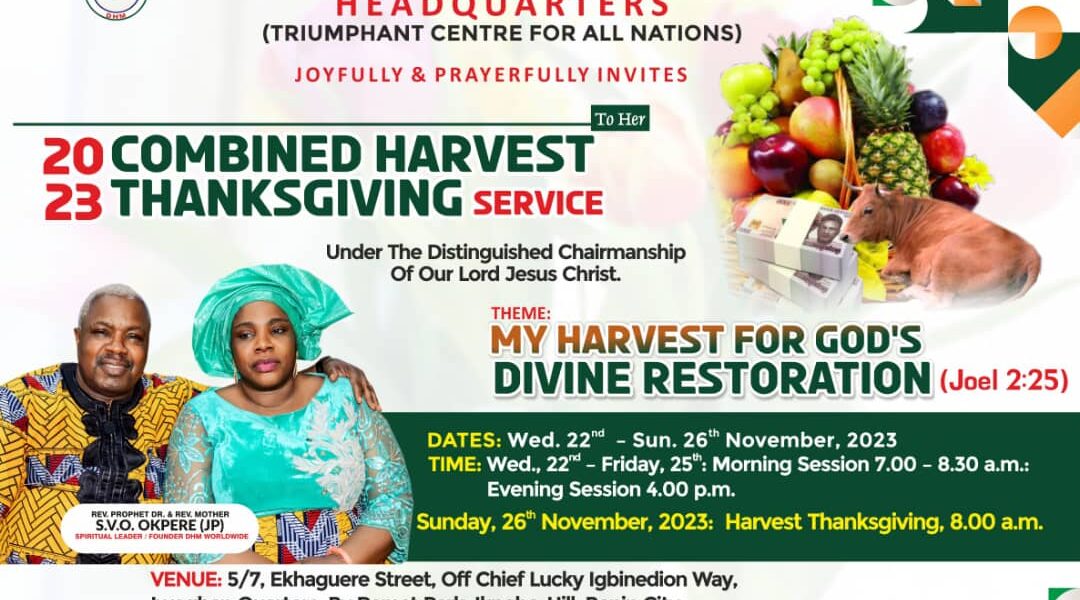 DIVINE HELP
DIVINE HELP was the message Preached on Sunday by Rev prophet Dr. S. V. O Okpere (JP) at deliverance holy mission Int'L Inc headquarters Benin city. He enjoined Christian faithfuls to repent of every sin of worries and anxieties but to cultivate attitude that will make them to strives to be part of the solutions in the Nation and not part of the problem. Noting that finding faults in all administrations that come will further heat up the polity. Instead of depending solely on the government which seems to be at the detriment of the citizens, let us discover our abilities and develop our values in our community developments, than complaining about government of our nation.
Prophet Sunday Okpere who supported his assertion with the scripture he took in Isaiah 41: 10-18, Romans 8:28-39, and James 2:23-26, Tasked all religions leadership irrespective of religion to teach their congregations on moral values and promote brotherly kindness to their neighbors without sentiments and share with each other which the clerics said is the duty of pure religion before God and the father which is to visit the fatherless and the widows in their afflictions and to keep oneself unspotted from the World.
Click Here to Watch the Sermon of Today's Service

Highlights of the service include Prophetic declarations for peace and the will of God to manifest in our Nation, unveiling the Program of 2023 combine harvest thanksgiving with the Theme: MY HARVEST FOR GOD'S DIVINE RESTORATION (Joel 2:25). which is expected to hold from Wednesday 22nd through Sunday 26th November 2023. While D.H.M Nativity chapel in Uromi will take their turn of harvest thanksgiving next Sunday 12th November with Pastor OSAZUWA JOHN as host while Rev. prophet Dr S. V. O Okpere (JP) as Chief host.